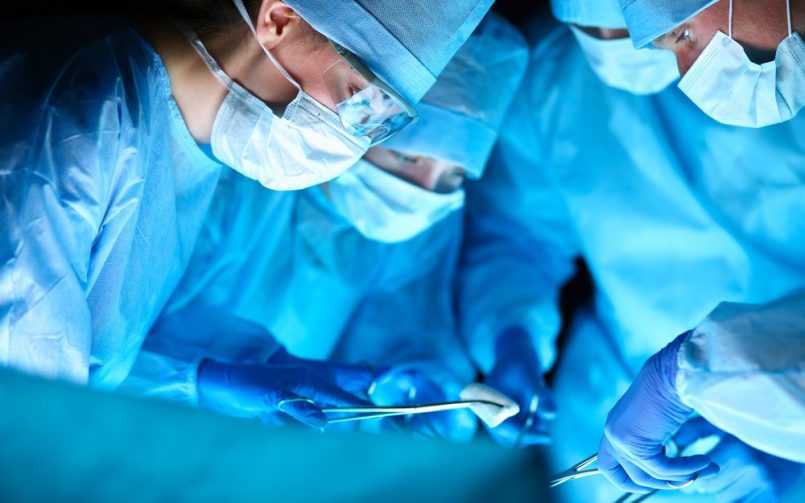 Hip replacements are not uncommon in India and the United States either. More than hundreds of persons get hip prostheses done daily, and this practice has a very high success rate, bringing improvements in range of motion of the hip joint and doing a considerable decrease in hip pain. While hip replacement surgery is a pretty safe and sound operation, it does not come without its diverse concerns about risks and recovery. As a patient who is facing the likelihood of hip surgery in the near future, you need to know a few things about hip replacement surgery.
Hip Replacement
A hip replacement, or also known as hip arthroplasty, is a surgical procedure in which an affected, diseased, or injured hip joint by with an artificial joint. People typically get hip replacements when arthritis causes severe hip pain and tenderness. Too often, it's been found that hip fracture and natural wear-and-tear are also two of the most common reasons for hip replacement surgical procedure.
These surgeries have helped millions of people get relief from joint pain and regain mobility back to the date and continue to do that now and then.
All the proposed and likely candidates should understand that implants never last forever; some hip implants have better safety records and outcomes than many others. One should take all the needed steps to be sure that a hip replacement surgical procedure is right for you or not.
What Are The Types Of Surgery?
Usually, hip replacement surgeries are of the following types:
Total hip replacement – In this type of surgery, the socket's total hip joint and the ball are replaced with a simulated joint. Too often, total hip replacement surgery is done on those patients in whom both the socket and the ball are badly affected.
Partial hip replacement – In this type of surgery, only a certain part of the joint, i.e., the ball, is replaced with some artificial steel ball while the original socket is remained untouched. Typically, it is done for patients that are having fractures on their hip joints.
A 10 to somewhat 12-inch incision is done around the hip to expose the damaged joint in a typical hip replacement surgery, and then the replacement procedure is held ahead. On the other hand, is a minimally invasive surgery, one or two small incisions are made by orthopedic surgeons to do this medical procedure. This method takes a shorter time for recovery as compared to that of the traditional surgical procedure.
Candidates for Hip Replacement
In recent research, it has been found that the most likely candidates for this hip replacement surgical procedure are those who experience pain in their hips that disrupts their everyday activities. Other than this, the people having osteoarthritis, hip fractures, rheumatoid arthritis, and bone tumors may require these hip replacements to improve their limited mobility, get relief from constant, unbearable hip pain and improve the quality of life.
Signs That Show You May Need Hip Replacement Surgery
Following are the most common signs –
Hip pain that limits walking, standing, bending of legs, climbing stairs, and doing everyday chores difficult
Pain in the hip even when a person is not even walking or doing anything
Stiffness in the hip that limits lifting a leg
Depression or other changes in the mental health
Before proceeding to surgical procedure directly, orthopedic surgeons are going to consider the risk for every patient individually. Weight, age, and other medical conditions such as diabetes and blood pressure are some other essential things that may affect a patient's complications following surgery. However, once the surgery is done, many patients experience improvement in living and pain relief. In order to avoid sudden and unexpected complications, one must follow all the recommended tips and not run or jog for a while.
Finding The Right Doctor And Hospital For Hip Replacement
If you or your loved one plans to have hip replacement surgery, you will require a skilled and highly qualified orthopedic surgeon to perform the surgery. But, how would you find the surgeon who is right and the best? Here are a few important factors to keep in remembrance.
Things To Look For –
Seek for a surgeon who –
Have years of proven expertise in performing these hip replacement surgeries
Is board-certified and specializes in doing hip replacements only
Accepts your insurance policy
With whom you feel comfortable talking
It is friendly in nature
Once you tick this checklist mentioned above, then only proceed with the one.
Now, here are the things that you should follow to finding an orthopedic surgeon to do your hip joint replacement.
Ask around as much as you can to come up with some genuine names.
Research the credentials for likely options and have a check with their experience.
Examine his or her prior performances.
Interview the orthopedic surgeon and ask all the questions that are running into your mind.
Know your insurance benefits.
Once each of these steps is followed with all the care and considerations, odds are, you will come up with great and most genuine names.
In order to avail the quality and best-in-class medical services, one should seek assistance from the best hip replacement hospital in Chandigarh.
All the best! May you find the best surgeon and enjoy the quality of your life back super soon!!!