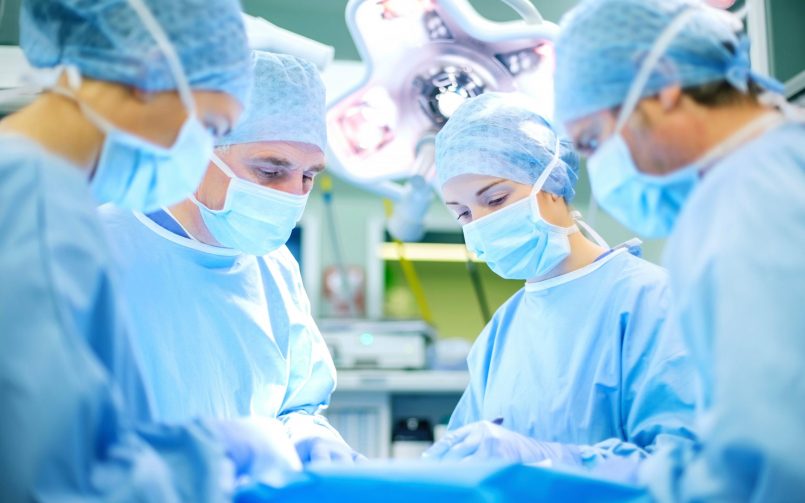 Knowing that a person has to go through hip replacement surgery can be somewhat perturbing as it's a major event that will need time for recovery. But did you know this hip replacement is one of the most successful and cost-effective interventions in medicine today? Well, the reasons are simple behind it. This surgical procedure offers reliable relief from pain and considerable mobility in patients suffering from osteoarthritis.
In this guide, we are going to know what does this hip pain means, what might be causing it, when it might be the right time to get a hip replacement surgery and how it can bring you peace. Stay tuned to know all about it!
Living with hip pain is not a thing anymore
Having hip pain or getting a hip replacement surgery to get it treated as a way to treat its problem and pain isn't new. It was the 19th century when this surgical procedure has come to the place to reconstruct the affected and damaged surfaces of a hip joint. Since the 19th century to that of 20th, we all have come a long way, and now things are not the same anymore.
Today, hip replacement surgery has come up as reliable, safe and durable medical procedure. It's being said; this surgical procedure is one of the most effective yet one of the most common operations during the present times.
This surgical procedure usually involves replacing the affected and damaged portion of the hip joint along with prosthesis in order to relieve the pain in a human body and make his or her joint function better, and with no pain. Generally, new hip joints last for almost 15-20 years in 95% of cases.
No matter if you are researching for hip arthritis or if you have decided to get this surgical procedure done, this guide has so many helpful resources that will benefit you at one or other point.
Causes of hip pain and how to cope up with it?
Whenever a person moves or takes any step, he uses his hip, and it's the extensive use of the hip joint that makes it susceptible to sudden pains, aches and injuries. However, there is a lot of difference in temporary hip pain that has caused by any accident or injury to that of the chronic pain, which is caused by hip arthritis.
Hip Arthritis
Well, arthritis is a medical term that is used for inflammation of joints, and today it is most common in the hip joint.
Did you know in a human body there are more than 100 types of arthritis that can affect human joints? In fact, in the case of hip pain, the top three types of arthritis are –
Osteoarthritis – This one is the most common type of arthritis in the hip joint. Osteoarthritis is a wear-tear and degenerative type of arthritis in which the cartilage in hip joint gradually wears away. With time, this condition develops further slowly and slowly, and the pain increases over time.
Rheumatoid arthritis – It is a sort of chronic disease that attack multiple joints in a human body. The worst part is rheumatoid arthritis can affect the same joint from both the side of the body. It is known to be an autoimmune disease, where the immune system damages the ligaments and cartilage. So, whenever a person has stiffness and hip pain due to this rheumatoid arthritis, it is because your hip joint is swollen because of the synovial membrane.
Post-traumatic arthritis – This condition usually develops after the injuries to your hip. As a result of this, it causes instability that further leads to arthritis.
Is hip replacement surgery the right choice?
Most of the times, your orthopaedic surgeon is only going to recommend you with the surgical procedure when you have gone through all non-operative treatment options, and you did not experience any improvement in it. In addition, deciding whether to have this surgical procedure or not has a lot to do with pain levels, the time you have been facing this issue and the treatments you have undergone in the past.
Whether to have elective joint replacement surgery or not is completely your decision. Many hip problems are going to get better with this surgical procedure. Your orthopedic surgeon is going to work with you throughout the process and will help you in making an informed and right decision.
According to one survey, it has been found that many patients find that this surgery is beneficial because it helps them get back in the normal lives whereas putting off and ignoring this procedure is only going to create more problems in the coming time.
Do you need a hip replacement surgical procedure?
Well, a hip is a major weight-bearing joint in a human body. It is held together by ligaments and muscles that make a human leg rotate easily. But when a hip is arthritic, the cartilage wears away and makes the bones grind together, causing extreme pain, swelling and loss of motion. In a case, if you are someone who is experiencing an extreme level of pain, then yes, you should definitely go for this surgery.
What is the right time to consider hip replacement surgical procedure?
No wonders, hip arthritis can be excruciating, uncomfortable and affect the quality of your life. The worst thing is it affects the mobility of a person very badly. If it's the case in your situation as well, then it is the sign that you need a hip replacement surgery and it is the right time to speak to the best orthopedic doctor in Chandigarh about your options. So, what you been waiting for? Contact a compassionate, dependable and professional orthopedic surgeon and get it treated soon.