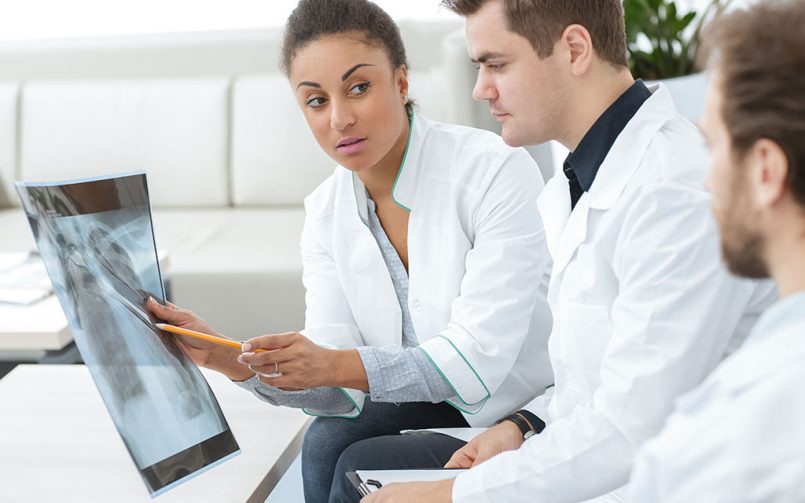 Over recent years, joint replacement surgery has become so common among the people of almost every age group. Well, this might have been because of the advances in the technology field, which makes these medical procedures quite accessible to the public in general, at cost-effective prices. You may combine this with the upsurge in cases like arthritis too, which is commonly known to be one of the most significant factors in the degeneration of different joints, therefore leading to the person's wrist, knee, hip, or replacement. There are many different types of orthopedic surgery; however, most of these surgical treatments have in common is the period one has to go through while recovering and once a person get back to his home back. These orthopedic surgeons are known to provide medical treatments to fix the broken ligaments, bones, for removing tumors surgically and for their ability to work on different joints and perform reconstructive surgeries on joints, as per the person and his body needs.
Effective Joint Replacement Surgery Can Help You Get Back on Your Feet and Normal Life
The bones are very important and major parts of the human body. Everyone wants their bone to move correctly and effectively, of course. Without healthy bones, performing day to day tasks would become really hard or even impossible to do. Unfortunately, many times, a situation arises in life when the functioning of the skeletal system gets disordered and disturbed. This can be because of any illness, pain, injury, or something else. In such a case, this immobility can only be professionally resolved with the assistance of right and top professionals. In some instances, medicines, other physical therapy, or any other form of treatment can also solve the issues that you might undergo. But, there are certain situations where joint replacement surgery becomes the only option to opt-out to get to your feet and normal life again, with the same enthusiasm and joy.
Well, it doesn't matter if the problem with the bone is traumatic or non-traumatic, there is always a way to end up the unbearable, excruciating pain from it and make your way back & move again effortlessly. Every single day there are so many athletes that suffer from injuries, which need immediate attention and care. While recovering when they spend a lot of time off-field, at that certain point, these athletes tend to suffer a lot, emotionally, physically, both. They want to be part of the game so badly that many times, they ignore to get the right and complete treatment done and return to the field back again. This often ends up in not proper healing and leads to more complications. The right surgeon can access the whole situation rightly and can figure out precisely what is to be done and what would be best for the person. So, if you are someone who is into the sports, and suffers injuries like a torn ACL, broken knee, disclosed shoulder, or any other unfortunate accident, then orthopedic surgery can surely fix all the bone-related problems of yours and ensure you get back on the field super soon.
Joint Replacement Surgery
The surgery itself is not at all an easy procedure to proceed with and must only be considered as the last thing to proceed with. At the start, a person goes through a variety of alternatives and other necessary procedures and medications. In a case, if that fails to help the patient with his medical condition, or if the pain level gets intolerable for the person or if the person gets more difficulty in functioning of their body parts, then only this joint surgery option gets considered.
Today, there are a lot of alternative other treatment options too available for a person like weight loss, rest, physical therapy, injection treatment, and many other more. These all treatment comes with their own pros, cons, and also has helped so many people to deal with all such problems effectively. In fact, they are considered to be the first step to combat the stiffness and pain of arthritis. Joint replacement surgery replaces the affected and damaged joint surfaces with an artificial joint after putting nerves and vessels in place. This joint is known to be made if different combinations of plastic and metal. This process may need to be repeated every six to seven years if this artificial joint ever wears out. Hence, the quality of the artificial joint material and how much weight one may put it on is directly proportional to the time it is going to stay. This complete joint replacement process itself is very much complicated and demanding for everyone, including ortho surgeons too.
The post-surgery recovery process is pretty gradual and is going to take place in different stages. A lot of patients start seeing improvement in mobility after a month or two of the surgery. In fact, it is highly recommended to never rush for the operation without trying other non-surgical methods and ensuring that it is the only method left out to treat the problem. Furthermore, it would be best to do adequate and enough research to get the best possible treatment, and it is always recommended to go with the one who is a real pro in what he or she does.
Preparing for Joint Replacement in Chandigarh –
Making the final decision to have this surgery takes so much time and forethought to prepare one's mind and body as well. And in order to help your surgical procedure go as smoothly and effectively as possible, here are some of the tips for you to follow up with to ensure you have a great experience ahead.
You have to become physically fit.
Become mentally tough.
Follow up with never to quit thing.
Once you prepare yourself with these three things, we are pretty much certain you will be going to have a great experience, and all the joy and happiness will make their way back to life.