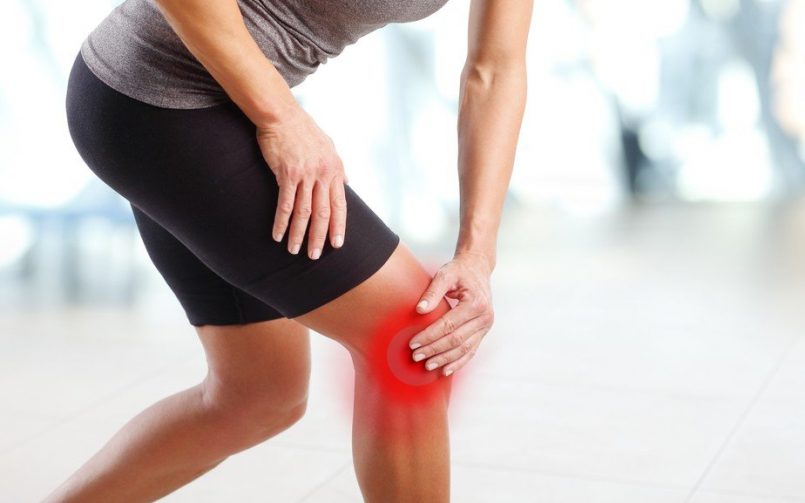 Joint replacement surgeries are among the common and most advanced medical surgeries of the joints of the ankle, knee, shoulder, hip, elbow, and fingers. A damaged and worn-out joint is removed and replaced with a new artificial joint during this surgical procedure. As a result of this, the mobility is restored, and the pain is reduced.
According to Frost and Sullivan's research, the arthroplasty market is anticipated to develop at a compound annual growth rate of 26.7% during 2010-2017. As per the survey, approximately 70,000 joint replacement surgeries were performed in India in the year 2011. And this number has, of course, increased in numbers now.
Do you know, in some instances, surgeons remove a specific part of the affected joint (commonly known as a partial joint replacement) while in others, they may obliterate a damaged joint (often known as a total joint replacement)? The type of joint replacement surgery to be done will be decided after considering the severity of the pain and damage to the joint. 
Purpose Of Joint Replacement
The primary purpose of these surgeries is to eliminate the intermittent pain in the joints. Once this surgical procedure is done, within a few weeks, the patient's mobility improves to a great extent, and he/she can get back to their everyday life.
One another yet most common purpose of performing these joint replacement surgeries is to help patients heal from arthritis. These arthritis patients need to consult and talk with the best orthopedic hospital in Chandigarh to get the best treatment for their medical condition.
The Procedure Of Joint Replacement Surgeries
Joint replacement surgical procedures are commonly done to treat hip, knee, and shoulders. All these joint locations are quite important for every person to do everyday tasks. The procedures are all about treating the collective problems of these respective areas.
The Benefits Of Joint Replacement Surgical Procedures
After getting the joint replacement surgery done, a patient can get back to their normal life back again and function well. In fact, people involved in sports activities before needing this surgical procedure can, too, take part in the low-impact sports activities following the surgery.
Once the surgery is done, the physical therapy and rehabilitation program is referred to the patient as it helps in getting the desired outcomes from surgery. 
The recovery following the joint replacement surgical procedure depends on aspects like –
Duration of physical impairment before the joint replacement surgery
Type of surgery (whether it is cemented, non-cemented or minimally-invasive)
Activity level of a person before the surgery is done.
Overall general health of a patient
Severity of the pain before a surgical procedure is done
Attitude towards recovery
Level of positivity and motivation
Types Of Joint Replacement Surgical Procedure
Most common types of joint replacement surgeries include –
Knee Joint Replacement –
These are also commonly known as knee arthroplasty. This joint replacement surgical procedure aids patients whose knees are damaged by bone disorders like arthritis. At first, orthopedic surgeon studies a patient's medical history, performs some tests, analyzes the reports, and asks a patient to be prepared for the surgery. While doing the surgery, a patient is injected with general anesthesia. In this surgical procedure, the damaged part of the knee is removed and replaced with an artificial prosthesis. Once the joint replacement surgery is done, it takes almost 7 to 8 weeks to recover back wholly.
Shoulder Joint Replacement –
This joint replacement surgical procedure takes almost two hours. In this surgery, the damaged and affected joint ball in the shoulder is replaced by a metallic structure. Generally, the three most common shoulder replacement types include partial shoulder, total shoulder, and reverse shoulder replacement. Based on a patient's health condition and the surgeon's advice, the respective type of surgery is recommended and done. The recovery usually takes some weeks. A patient has to stay in the hospital only unless and until the surgeon permits him to leave the hospital. Most probably, this surgery done by professional and best surgeons lasts for 15 years.
Hip Joint Replacement –
This one is commonly done on people nowadays. These joint replacements include a series of steps that are performed by professional surgeons. During this procedure, general anesthesia is given to the patient and checks for blood pressure and other essential things are done. 
A surgeon does an incision in the skin to access the hip joint. Today, too often, minimally invasive surgeries are performed to remove the damaged joint, which is then replaced by an acetabular tab instead. Often, the choice of prosthesis relies on the patient's medical condition and the surgeon's expertise. While doing these joint replacement surgeries, surgeons can take proper measures to avoid the displacement of the components and other things. Once it is done, a patient has to follow certain guidelines and get the physical therapy done.
Risks Of Joint Replacement Surgeries
Everything in this world has some or other sorts of risks associated with it, and so does in the case of this too. The risks of these surgeries include wound and bleeding problems and, in some instances, neurovascular damage too. Some other risks, such as instability, bleeding, stiffness, loosening of the components, infection, are also there. 
In order to ensure you get the best possible surgical experience and care for yourself or your loved ones, make sure to get these surgeries done from the best hospital. Visiting ARV hospital Chandigarh to get your orthopedic related problem treated effectively will ensure that you will be treated with proper care and treated under the expertise of professional and compassionate surgeons.