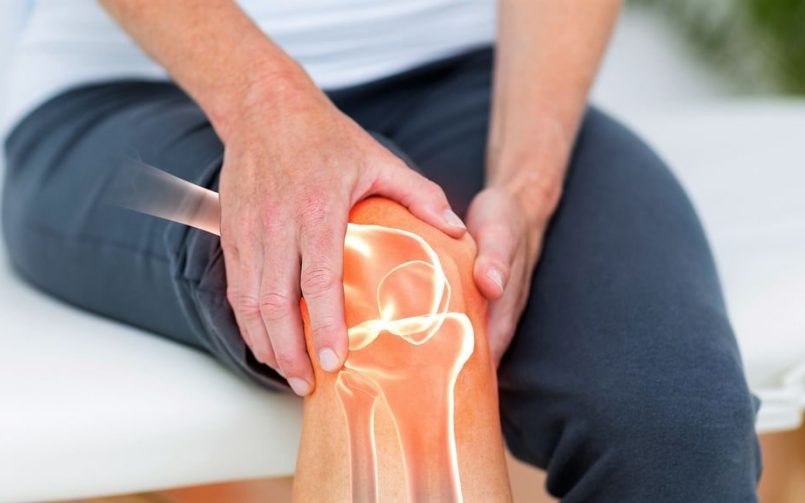 Cases of hip and knee joints are at their peak in India. Having unhealthy eating habits, being overweight and urban lifestyles are some top causes of joint problems. Nevertheless, osteoarthritis is also one major cause of joint-related problems. Thus, the number of people requiring ideal treatment as well as joint replacement surgery to treat medical problems is on the steep rise too.
If you have had reached this post, odds are you, or maybe your loved one, is too the candidate for the same. Well, there's no need to be worry or to be unconfident about this treatment. Thanks to the healthcare industry and the professionals, a lot of improvements have been made in this field.
Continue reading it and get all your queries and concerns sorted. 
When Does A Candidate Require Joint Replacement Surgery?
In answer to this, I would say it varies depending on a person's health condition and a lot of other factors. However, the obvious indication would be when osteoarthritis reaches its advanced phase as there would be no other option left out then. Osteoarthritis – is a somewhat age-related condition of the wear and tear of the human joints that usually occur after the age of 38 or 40. If left untreated and overlooked, it may start degenerating the joints, and the condition gets worsen, thus causing extreme level pain.
Even though the initial stages can be managed and treated with medications, therapy sessions, and by following an active routine but it still doesn't assure that you will be able to cure the problem wholly. With time, it will reach another stage and can cause less lubrication in between joints. That's when one has to get injections injected to heal his health condition. The worse of all is when this osteoarthritis reaches its final stage! In that case, there is a continuous intense pain in the body, and indeed it bothers a person's life adversely, and that's when a surgical procedure is only liable left alone option to treat the problem ideally.
While everyone has their own set of questions and concerns about this surgical approach and finding the best joint replacement hospital in Chandigarh, here are top of them that I frequently hear the most!
Come, let's get to know them!
Do I Really Need to Get this Surgery Done to Get Back to my Normal Life Again? 
See, that totally depends on your health condition. However, in most cases, joint replacement surgery is recommended once a person has tried all other non-surgical methods and all other means, but not finding any relief in their pain levels. In fact, if the pain has reached the extent where it's been bothering the quality of your life, then getting this surgical procedure done from a reputable and professional source is the only way out to deal with it and heal your health condition. While these joint replacements are extremely effective in eliminating pain and improving mobility, it's indeed a go-to option for you! 
When will I be able to move and walk once the surgery is done?
Joint replacement surgery is a major surgery indeed! Proper recovery may take anywhere from 6 to 9 months, depending on every person's internal capabilities and enthusiasm. Walking is, however, a very important part and is often encouraged by healthcare professionals after a day or two of the surgical procedure. In the beginning, walking would be hard, but one may consider walking with the help of a walker, and that way, it would be a bit simpler. The initial few months are going to be a bit challenging, but following recommended guidelines of your orthopedic surgeon can help you immensely. 
When My New Joint is Going to Feel Back to Normal? 
Irrespective of all the advancements done in the medical field, you will not be able to feel perfectly fine once the surgery. The original joint in a human body can't completely replicate. Indeed, a truth. But it's the only way out to deal with such joint-related health problems. Honestly, it is going to take a great deal of time, maybe a year or two or more than that as well. However, in order to ensure that the surgical procedure proceeds in the right way, it is recommended to count on some true, highly experienced, and skilled orthopedic surgeons.
Will I be Able to Drive and Play Sports After a Surgical Procedure? 
A big yes for this one! Of course, you will be able to do two of these things after your joint replacement surgical procedure is done. But that's going to take a great deal of time, and that can be 6 to 7 months to a year as well. In that case, it is recommended to have words with your likely orthopedic surgeon and get a sound understanding about the same.
Talk with Dr. Atul Malhotra & Discuss Your Health Concerns 
A true professional and a veteran in the field of orthopedics, Dr. Atul Malhotra at ARV Orthopedic Hospital, Chandigarh is a leading name in the orthopedics field and known to be one of the best orthopedic doctor in Chandigarh for his workings.
Over the years, he has performed thousands of joint surgeries and treating problems with all his dedication and efficiency. His knowledge, skills, hands-on expertise is what make him simply the best bet in the town!
So, what have you been waiting for?
Don't just feel hesitate to contact him; share your health concerns!
Book an appointment today, and get back to your everyday life back again with all the happiness and joy!
Got any concerns, questions, or queries? Feel free to drop us a line today.
Have a good day ahead.
Stay safe!!!!