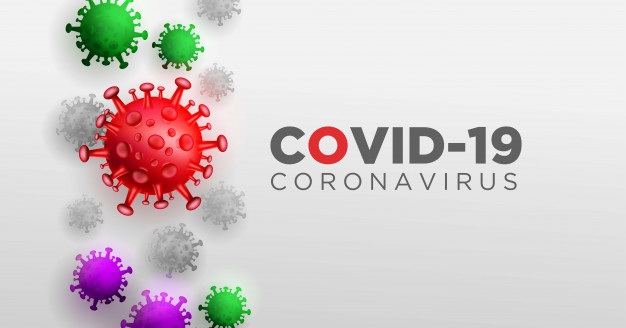 COVID-19 outbreak is one of the biggest human tragedies of the 20th century, affecting thousands of lives worldwide. A novel strain of the COVID-19 virus was first detected in December 2019, in Wuhan, a city in China's Hubei province with a population of 11 million, after an outbreak of pneumonia. Today, this transmittable and pathogenic viral infection has spread in over 200 countries and territories globally and was characterized as a pandemic by the WHO on March 11th, 2020. With so many countries grappling with all the imminent dangers this virus poses to humankind, there are different vital measures the government is undertaking to fight against this pandemic.
Today, each one of us is almost aware of the spread of this virus and how it has now become a grave concern, and if not handled with care and steps, it could even get worse for people. Now, let us know what it is this virus, how it is affecting people, and how the global community can better cope up with this crisis. 
What is this novel coronavirus?
All these coronaviruses are generally transmitted from animals to human beings, making them zoonotic diseases further. Initially, SARS was known to transmit from civet cats, whereas MERS was transmitted via dromedary camels. This virus spreads easily from one person to another, and till now, it has affected thousands of lives all over the world. 
What do we know about this outbreak?
Well, what we all know at this point is how quickly this disease is spreading across the people. With more than one-third of people already infected with it, it is not any regional issue anymore – in fact, it has now become a global problem demanding a global solution.
This virus has not come up as less than any shock, affecting all the significant elements of demand and supply chain in every business vertical. As a result of this, these effects are spilling over the corners.
"With this outbreak, the global growth of this year has dropped below the 2019's level"
All because this virus has resulted in workplace closures, loss of so many lives, and quarantines leading to the tightening of financial markets. In the midst of this, the real challenge is to dealing uncertainty with care and effectiveness.
How should one respond to this problem?
Well, it is the priority of every country and the world as of now to ensure the well-being of all the people. No one can emphasize enough on the urgency of stepping up with all the health measures and supplies to protect the lives. In fact, the guidance has been issued by the healthcare officials and government on how to protect ourselves from the transmission of this virus. So, following up with these guidelines is a big must to ensure the safety of everyone at this crucial and challenging time.
What are the common symptoms of corona?
Runny nose, sneezing, shortness of breath, fever, dry cough are some of the common symptoms. Other than these, there could be sore throat, body aches, and pains, dry cough, perpetual tiredness, or diarrhea thing too accompanied by cough and fever. At the later stage, this corona infection may turn into pneumonia or serve respiratory disease too. In the worst-case situation, it may result in kidney failure or even death.
If any of you ever experience any of such problems and other respiratory distress, see a healthcare professional immediately and get a screening done.
Be Aware, But Don't Panic & Fight Coronavirus Fears
Internet and other social media platforms have already given so much exposure to all information related to the coronavirus. With the innumerable number of news resources available, it has really become so much hard to know which is credible and which false one is. Rather than getting perplexed and stuck between all of these, it is recommended to trust the most reliable and official source for all the updates and check with the official website of the World Health Organization (WHO). 
How To Boost Immunity For The Long Fight Against COVID-19
In the human body, immune systems are designed to fight off all the viruses and sicknesses. However, it can get easily worn out by so many different things – such as stress, inflammation, smoking, alcohol, unhealthy eating, and a lot more. All such things prevent a human body from effectively fighting off the viruses.
But as this virus is spreading more, it becomes more important than before now to support and boost your immune system. 
Here are some important ways to boost immunity that further works right.
Include green vegetables in your diet – This is one of the most recommended suggestions by healthcare officials. Add some greens such as spinach, kale, broccoli in your diet and provide all the needed micronutrients to your body.
Consume citrus fruits even more – Well, citrus foods are those rich of vitamin c, which further works great. So, add citrus fruits such as kiwi, oranges, lemons, guava that can further help you in strengthening cells and boosting the immune system.
Add some seeds and nuts in your diet – Vitamin E is also very essential for the human body that protects a human body from many different viruses. Consider adding nuts and seeds like sunflower seeds, peanut butter, almonds, and kalonji into your diet.
Make sure to stay hydrated – A human body needs to get rid of all the excess toxins in the body, and one can only do this by the intake of sufficient water. It is recommended to have at least 9 to 10 glasses of water a day.
Stay away from bad habits – Taking a healthy diet is not enough for a body if you are following up with some unhealthy things along with it. There are some activities that tend to suppress a body's immune system, like –
Intake of excessive alcohol
smoking
Having processed food 
Excess intake of salt and sugar
Sedentary activities
The primary key takeaway is to stay away from these smoking and sedentary activities if you wish to keep your immune system and body healthy. The key is to eat a balanced diet and adopting a healthy lifestyle.
Never compromise on sleep – A person should always take a sound sleep of at least 7-8 hours. Note that lesser than this is going to leave you with the tired feeling all day. As a result, it is going to impair bodily functions and brain activity, which will directly have a big impact on immunity. 
Don't stress yourself– Difficult times are always the testing times for a person, and the implications of getting affected with it can have an adverse effect on the mental well-being of the person. Due to the current pandemic, the growing anxiety is another major concern affecting more than millions of life all across the world. To deal with such a problem effectively and stay positive, one should consider doing meditation to relieve all the stress away.
Aside from these tips, some immunity-boosting herbs would further help to beat COVID-19!
Following are those herbs that will help boost immunity a lot and do its part to keep coronavirus at bay –
Neem
Tulsi
Ashwagandha
Ginger
Garlic
Moringa
Turmeric
Black cumin
Triphala
While the battle to protect as many lives as medical healthcare officials could, we all can do our best and contribute to the nation during this corona pandemic by limiting our exposure to the virus. Try staying home, follow up social distancing, hydrate one own self, eat healthy stud, and follow all the important protocols. By following these tips and actions, one can help put off ourselves and our loved ones from suffering considerably from the novel coronavirus infection.