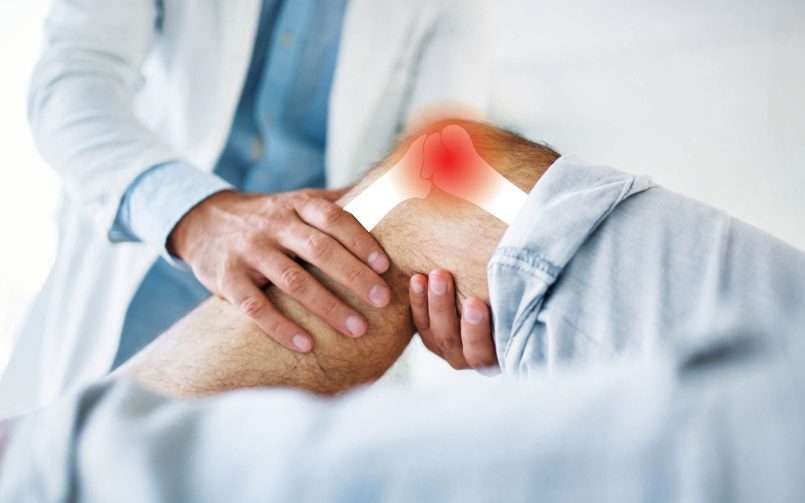 More than 350 million people in the world suffer from this condition – it is an inflammation of joints, known to affect one or even more joints at the same time.
According to medical studies and surveys, there have been more than 100 types of arthritis present, with different conditions and arthritis treatment approaches. However, the most common types of all are rheumatoid and osteoarthritis. 
Such a condition can't be simply overlooked; instead, it requires proper diagnosis and treatment.
As of today, it has been found that this condition has affected more than 180 billion people in India solely – that is probably more than other diseases like cancer, diabetes, and AIDS.
This condition is known to be one of the most common reasons for joint pain in people today. Before the condition gets worse over time, it is vital to get it diagnosed and arthritis treatment from true professionals.
What are the symptoms of arthritis?
Honestly, there are many. But, some most common among them all is recognized to be the following –
Swelling in joints – there are many reasons for joint swelling; however, the most common among them all is known to be arthritis. Nevertheless, the other common reason can be injury too. So, if no injury has been caused, odds are it is due to arthritis.
Joint tenderness – people whose joints are arthritic are usually tender to touch. Having the joint pressed down and experiencing intense pain is the indication that the joint is inflamed and may have arthritis condition.
Joints stiffness – those having arthritis usually feel stiffness in joints. Odds are, mobility gets weakened at these times as compared to that of other joints. According to medical professionals, stiffness is worse at morning times and needs to be treated by professionals.
Bumps and lumps around joints – arthritis can cause a pattern of pockets that can, later on, come up as knobby materials. They may or may not cause pain but can give a bumpy appearance.
Deformity of joints – since joint is worn out by arthritis, extremity may occur on a person body. Too often, it can be observed in hands. However, in the case of the knee joint, people may develop conditions like knock-knee.
These are the symptoms that worsen the condition over time; hence it must be treated by professionals as early as possible.
Facts about arthritis
Today, we want to highlight some amazing facts about arthritis that may surprise you.
This arthritis disease may affect children too. Basically, it's known to be an age disease that affects old-age people only, but that's not the case. It may affect anyone at any age.
Arthritis is known to be four times more common in women as compared to that of men.
Almost 300,000 babies and children have arthritis conditions.
Those having arthritis symptoms like joint stiffness and intense pain are not able to do exercises – because of an increased level of pain. As a result, it leads them to other diseases like diabetes, heart problems, obesity, and much more.
Dealing with arthritis
Arthritis may cause intense pain and disability in people across the world. Here are some do's and don'ts that a person must take note of to handle the pain.
Do's
Keep yourself moving too often in a day
Sit, stand and move correctly, with the right postures
Know your limits and understand should not be done overdo
Manage your body weight. Being overweight can increase complications
Give up on your smoking habit. It may cause stress and lead to arthritis pain
Do regular exercise
When someone has arthritis, movements can cause stiffness, and it may affect the mobility of a person to a great extent. In order to ensure that it doesn't impact way too much, it is recommended to do exercises on a regular basis and increase your endurance.
Avoid doing things like
Running
Jumping with high motion
Playing games like tennis
Doing high-level aerobics
Consult professionals & fight arthritis
Arthritis is plaguing plus serious issue amongst people and needs to be managed with adequate care and consideration. Beware of all weak and low-quality treatments and rather seek someone who can render you proven yet effective solutions.
There is a sea of options when it happens to choose the one among so many other options. However, one is recommended to go with the best orthopedic doctor in Chandigarh to ensure a quality experience and journey ahead.
Are you someone who is really bothered by arthritis problems and seeking someone who can provide quality solutions without utmost convenience and satisfaction?
Talk to our team of orthopedic specialists in Chandigarh, and let's fight against this problem altogether and cure it!